Get a fresh start in your new home—without student loans.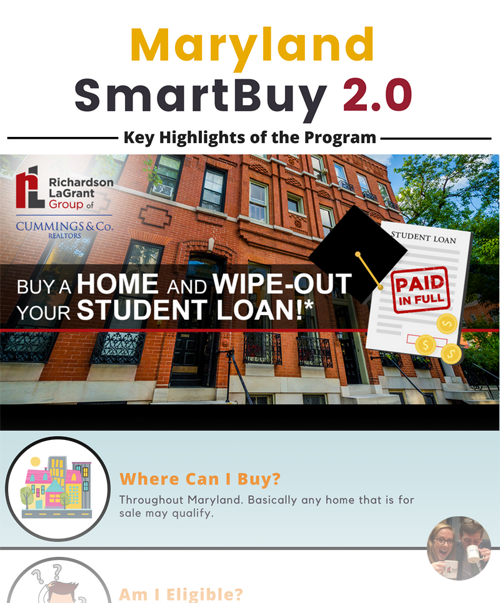 Have a friend or family member with student loan debt who wants to buy a home?
If so, now may be the perfect time to buy a home.
The Maryland Mortgage Program is launching Maryland Mortgage Smart Buy 2.0*, effective August 6th.
This is an updated program that enables borrowers to pay off up to $30,000 of student loan debt at closing. Borrowers must have at least $1,000 of existing student loan debt.
Borrowers can also apply for a $5,000 Downpayment Settlement Expense Loan (known as DSELP).
$3 million has been set aside for first-time homebuyers to take advantage of this fantastic opportunity.
Learn more details here Buy a Home and Wipe Out Student Loans
or call us right away at (410.929.4615)
Act now before funding is gone!
* Maryland Mortgage Program (MMP) Guidelines apply. Must use an approved MMP lender. Call us for more details